Dana Spicer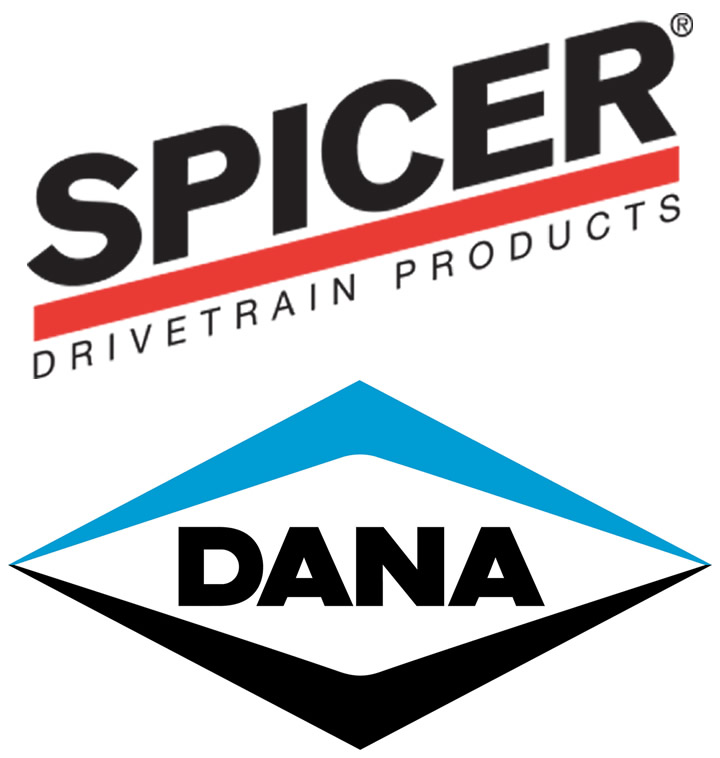 We have the parts engineered for adventure. Genuine Dana axles and Spicer drivetrain OE parts for Jeep® vehicles are precision components that honor a heritage of rugged exploration. Dana and Spicer are the most trusted names in OE and aftermarket axle and driveline components for Jeep applications. Don't settle for non-genuine aftermarket replacement parts. Demand the best—demand genuine Dana axle and Spicer drivetrain products. Take on everything, from trails to towing, with parts manufactured to original equipment standards and rigorous quality controls. Looking for genuine Dana 44™ or Dana 60™ axles and parts? Our new Dana Crate Axle program offers 100% genuine Dana axles.
Many people advertise Dana 30™ or Dana 44™ or Dana 60™ OE replacement axles, OE replacement parts, or OE replacement ring and pinions, but the only true genuine Dana axles and parts are direct from Dana. That's us!
You'll find a comprehensive selection of Jeep components in our Dana and Spicer catalogs and throughout our Dana Crate Axle literature and website. All Dana axles are built with genuine Spicer components inside, at both the OE and aftermarket levels, because they are one and the same. You'll experience a genuine OE factory-grade fit when installing these parts into Wrangler®, Cherokee®, Grand Cherokee®, Commander®, and Liberty® models. Our axles, ring and pinions, U-joints, and other products are direct genuine quality products, designed and manufactured to deliver peak performance, reliability, and durability. We offer quality products that maximize powerful four-wheel drive capabilities, and also provide the latest product enhancements and upgrades for optimal Jeep performance parts.