TrailReady BL20 BeadLOOK 20" Wheels (20x9)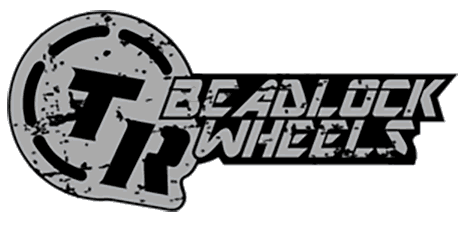 BL20 BeadLOOK Wheels
JK Gear is proud to be an authorized TR Wheel Dealer!
TrailReady wheels are designed, cast, machined, and finished!
TR's BeadLOOK wheels give you that beadlock "LOOK" without the hassles of running a true beadlock wheel. The use a replaceable ring and hardware that makes it easy to cusomized the look or to replace the outer ring if you have rock damage.
A fully polished DOT compliant street wheel sure to stand out from the crowd! These TR Bead Look Wheels feature a fully polished 3/16" T-6 6061 ring in your choice of Slim Ring or World Series bolted to our HD Series Wheel. We protect our gold zinc plated 5/16" grade 8 bolts by counter boring each hole so you won't be snapping or rounding off bolts. Anodized, Powder Coated or Polished finishes, available at additional cost. Machined for OEM and Racing hub applications, same price!!
Optional satin black or satin graphite powdercoat available for the wheel and custom anodized colors available for the rings. When you order a black wheel and black ring the ring is powdercoated to match the wheel as opposed to anodized. Choose from the drop downs above when ordering.
Includes:
BL20 TR BeadLOOK Wheel
3/16" thick 6061 T6 billet aluminum accent ring
Ring Hardware and Decals
Installation Instructions
Valve Stems
Features:
One Year Warranty on BeadLOOK BL series wheels with optional Lifetime Warranty ($35)
TrailReady has been producing quality off road accessories since 1997.
All TR Wheels, whether our HD Series True Beadlock, or our BL series BeadLOOK are counter pressure cast, by talented trades men and women.
TR Beadlock Wheels are a proven winner when it comes to high performance off-road. We have applications for Desert Racing, Rock Racing, Rock Crawling and Extreme Trail Running,
TR is the number one producer of aluminum beadlocked wheels for the military, including light vehicles, ATV's and unmanned ground based vehicles.