aFe Power Scorpion Exhaust System 2.5" Axle-Back Aluminized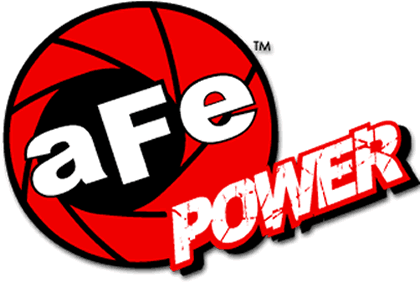 Features
Simple Plug & Play Tuning

Allows Speedometer and Tire Size Calibration

Supports 4WD-Hi Axle Lock

4 Performance Settings,  Crawl, Mileage, Towing, or Power

Internet Updatable for New Model Years and Vehicles

Connects to OBD-II Diagnostic port for engine diagnostic scan tool (read and clear trouble codes)

Compatible with common Aftermarket upgrades to get the most from your engine
Applications:
2007-2014 Jeep Wrangler (JK) V6-3.8L/3.6L
A simple 15 minute install gains you a huge increase in power. The aFe Power SCORCHER Tuner upgrade includes an ergonomically redesigned case and increased memory to store more year/make/model tuning options (including some CARB-approved presets for use in all 50 states). An easy-to-read LCD screen provides quick selection and push of a button vehicle output changes for fuel economy, optimized towing, or increased power.
Direct Plug In Power:
This simple and safe plug and play OBD-II port tuner allows for increased horsepower and torque as well as some useful features like tire size adjustability, speedometer calibration, 4WD-Hi axle lock, TPMS Adjustment, and axle gear ratio updates.
Backlit LCD Screen w/ Easy 5-Button Navigation:
This tuner comes with a built-in, easy to read, backlit LCD screen and 5-button control for simple to use navigation.
USB Cable Compatible:
This tuner comes with a USB port for Internet updatable programming for new model years and vehicles.
Advanced Features:
SCORCHER tuners feature a host of advanced features like the ability to read and clear trouble codes, adjust shift firmness, adjust speed and rev limiters, and even control electric fan settings on some models.
CARB Exempt:
aFe SCORCHER tuner by Superchips has been granted a CARB exemption status for use in California.
CARB EO# D-330-12 Application: 1998 to 2010 model year Jeep 3.8L and 4.0L vehicles
CARB EO# D-330-15 Application: 2013 to 2014 model year Jeep 3.6L vehicles
*SCORCHER Tuners by Superchips come with a 1-year limited warranty.
aFe does not recommend use with any other tuners or modules.
Also Fits:

2006-2010 Jeep Commander (XK) V6-3.7L/V8-4.7L/5.7L HEMI

1998-2001 Jeep Cherokee (XJ) I6-4.0L

1999-2004 Jeep Grand Cherokee (WJ) I6-4.0L/V8-4.7L

2005-2010 Jeep Grand Cherokee (WK) V8-4.7L/5.7L HEMI

1998 Jeep Grand Cherokee (ZJ) V8 5.2L/5.9L