aFe Power Dana 44 Jeep Pro Series Machined Diff Cover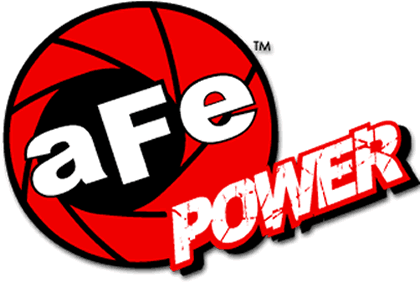 Features
Constructed out of heavy-duty, durable, nodular iron
•Dual neodymium magnetic plugs are used for maximum gear protection
•Features recessed hardware resulting in a smooth design
•A 1/8" NPT calibration plug is added and set to the factory fluid level for easier/quicker filling
•Includes a fully machined groove to accept supplied O-ring for a leak free seal
•Fits most Jeep Dana 44 front and rear axles
Applications:
1997-2006 Jeep Wrangler (TJ) Rear Axle Only
2007-2015 Jeep Wrangler (JK) Rear Axle Only (non-Rubicon Models)
2007-2015 Jeep Wrangler (JK) Front & Rear Axle (Rubicon Models)
Bring style and protection to your Jeep's axle with aFe Power's Dana 44 differential cover. This differential cover is constructed out of durable, heavy duty, nodular iron for strength. With a smooth design, recessed hardware. The cover is powder coated black, and features machined fins and "aFe Power" logo. Added capacity help keep fluids cooler. A 6" deep reach magnet and a magnetic drain plug capture loose metal particles, protecting ring gears from damage. This cover comes with all necessary hardware and includes a machined O-ring groove for a tight leak-free seal.
Trail Ready:
Weighing in at a hefty 14 lbs., this cover is trail ready and is constructed from heavy duty, nodular iron for increased strength and durability, and features recessed hardware, a smooth design which reduces rock hang up protecting against impact damage.
Nodular Iron (Ductile Iron):
Constructed out of heavy duty nodular iron (Ductile Iron) for increased strength and durability.
Built-in External Fins:
Built-in external fins transfer heat from the fluid to the outside air for maximum cooling.
O-Ring Seal:
Fully machined groove to accept supplied O-ring for a leak free seal.
Magnetic Drain Plug:
This system incorporates both a magnetic drain plug and a deep-reach magnet to capture loose particles for maximum rear-end protection. Also included is a 1/8" NPT calibration plug that is set to the factory fluid level which eliminates accidental overfilling.
Optional Gear Oil:
The PRO Guard D2 Synthetic 75W-90 limited slip gear oil exceeds the performance requirements of API GL-5 recommended for both open and limited slip applications.
Note:
Requires a minimum of 1.5" lift for proper clearance.
Also Fits:
2003-2014 Jeep Rubicon Front and Rear Differentials with Dana 44 Axles.
When it comes to engineering for power, performance, protection and value, aFe Power is the only choice.